All-in-one, easy-to-deploy package to test BOB Assistant and get a clear idea of the benefits of predictive maintenance based on artificial intelligence.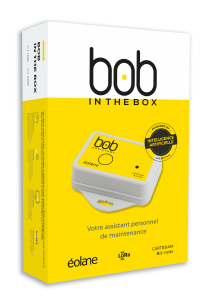 BOB ASSISTANT, connectivity and access to your personalized space on our platform!
Delivered with a fixing kit (magnets) ready to use. Resistant (IP68) and autonomous several years. Access to all indicators and all your data via our web platform.
For example BOB IN THE BOX 3×3 is :
3 BOB
3 month of connectivity to the LoRa® network, dedicated to the internet of connected objects (subject to network coverage).
3 months of support in use.
The reports and analyses of your BOB assistants are organized and grouped in a dedicated web space: manage your sensors and users, consult your reports, export your data and configure the actions related to the alarms issued by BOB, on a unique and customizable platform.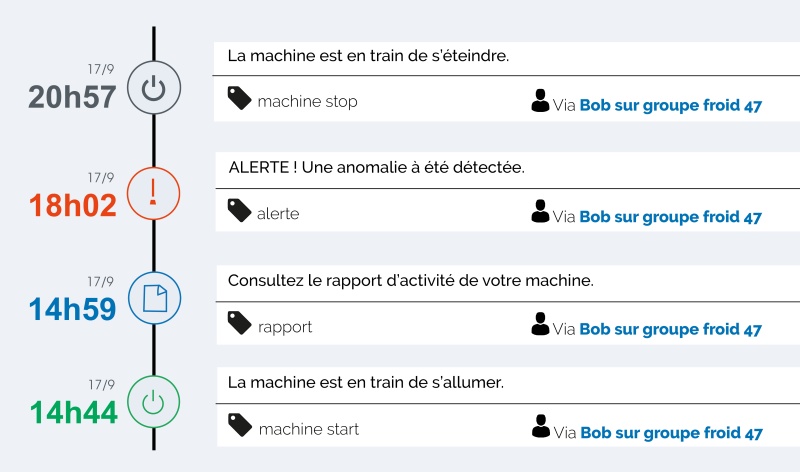 BOB communicates permanently through a discussion thread, the LIVE STREAM. It allows you to navigate through the history of reports and alerts.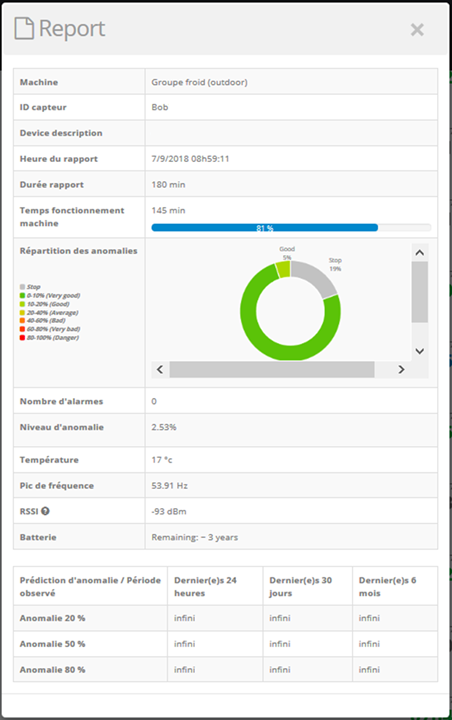 By clicking on the report icon, you have access to essential information concerning the activity and health of your machine over the period under consideration: operating rate, failure level, temperature, battery life, etc….
In each report, Bob predicts the level of failure to come, based on the vibrations observed over the past 24 hours, 30 days and 6 months respectively.
Reading: Your machine will reach a mean level of failure of [20, 50, 80]% in [n] days, according to the vibration analysis of the last [24h, 30 days, 6 months]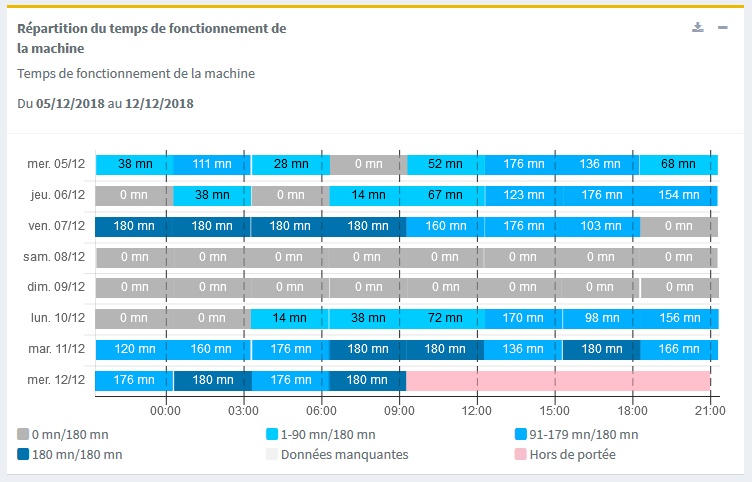 In the analysis section, or Analytic, see the details of your machine's operating times for the period of your choice.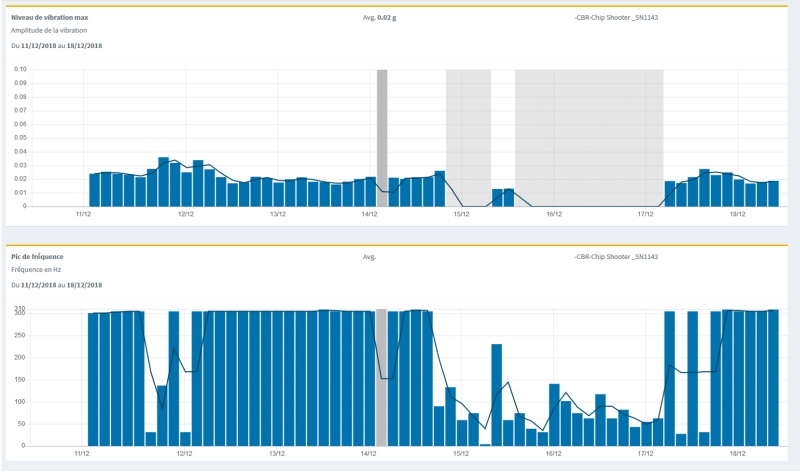 Follow the evolution of vibration amplitudes and frequencies.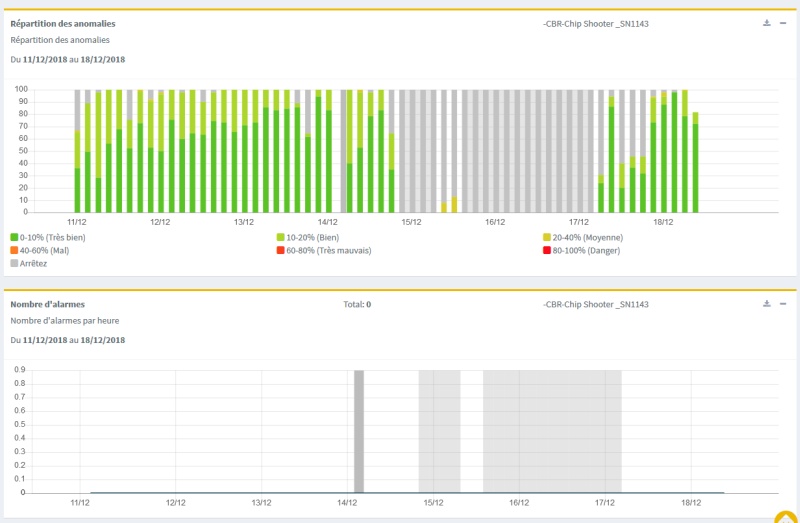 Bob assists you in the analysis of the physical quantities measured, and gives you the distribution of failure levels over time.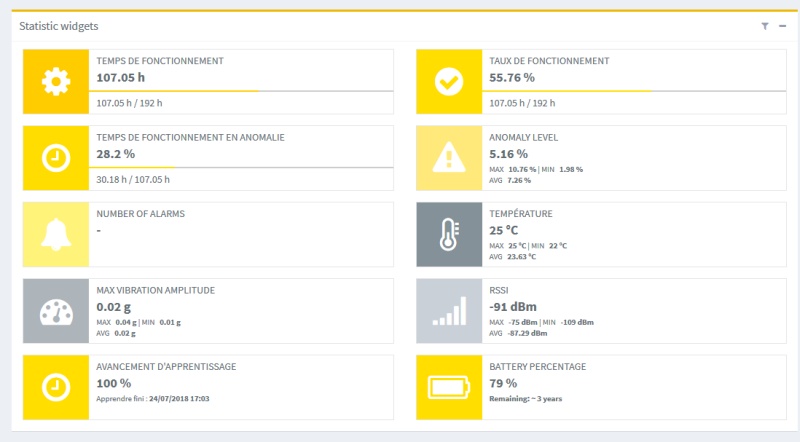 Configure and customize your alarms to alert your employees in case of events that are important to you (machine stop, temperature threshold exceeded…).